Eau de Toilette
Our Remedy
An elevated skin freshener that lasts all day, in one of our fine apothecary fragrances. Perfect to wear on its own or layered with any of our luxurious body care formulas.
Key Benefits
Top Notes: Aquatic Accord, Apple, Violet Leaves, Nutmeg, Cardamom
Heart Notes: Amber, Sandalwood, Black Pepper, Suede
Base Notes: Leather, Cedarwood, Musk
Details
1.69 fl oz / 50 mL. Dermatologically tested. May contain traces of wheat/nuts. Suitable for vegetarians. Recyclable packaging.
Ingredients
aqua/water/eau, parfum/fragrance,brassica campestris (rapeseed) seed oil,helianthus annuus (sunflower) seed oil,rosmarinus officinalis (rosemary) leafextract, alpha-isomethyl ionone,citral, coumarin, geraniol,hydroxycitronellal, limonene,linalool
Inspired by the natural beauty of Greece
All over Greece
Our fragrances were created to capture the duality of Greece - conscious yet premium, complex yet balanced, classic yet contemporary.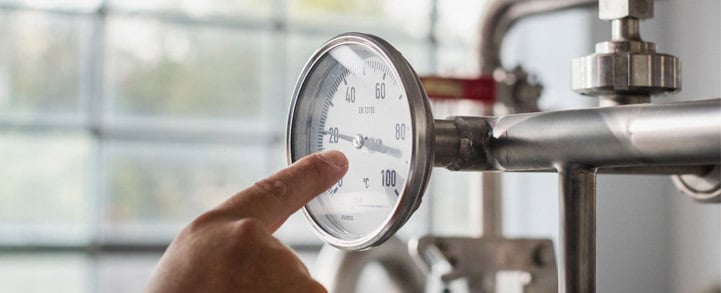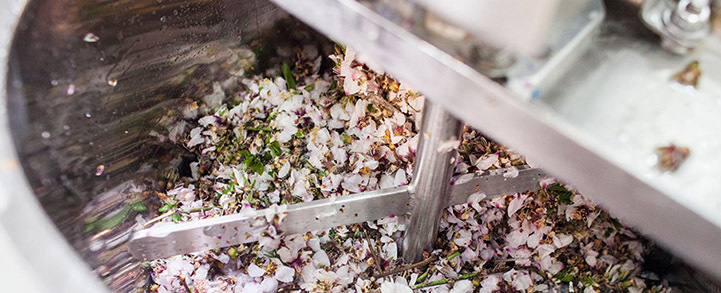 This product is made through our Full Circle™ process
Powered by 6 KORRES labs
01 Soil Lab 02 Extraction Lab 03 Molecular Lab 04 Formulation Lab 05 Design Lab 06 Recycle Lab
We work with local organic micro-farmers who cultivate responsibly and help us conserve the unique biodiversity of Greece.
We run a zero-waste operation where we carefully extract active herbal ingredients and return any unused organic matter to the soil as fertilizer.
We conduct research + development in all our labs, including the Extraction Lab, to ensure that we are using the best ingredients in the best way possible for fragrance formulas that are safe, effective, and transformative.
Where the magic happens. We're constantly studying plants at a cellular level in order to understand how they can work to transform our skin.
We are committed to continuously developing the base of our formulas using technology and research. Our fragrances are proudly pcom-compound, nitro-musk, phthalate, and paraben-free.
Our women-led Research & Development team creates every formula. 500 efficacy and safety tests are run on each product, and we start over from scratch if even one of those tests falls short.
Our Eau de Toilettes are created with top notes (sensed during the first minutes), heart notes (the most substantial part of the scent), and base notes (balancing) for a complex experience.
Equal parts aesthetics and functionality, our eco-friendly and recyclable packaging is designed to bring beauty to your everyday.
We elevated the packaging in line with our fine apothecary scents.
Where we come full circle. Here, empties are given a second life as new packaging, art, objects, and even furniture.
How to use
Eau de Toilette
Lightly spray the fragrance on your pulse points. Refresh throughout the day as desired. Layer for a personal touch.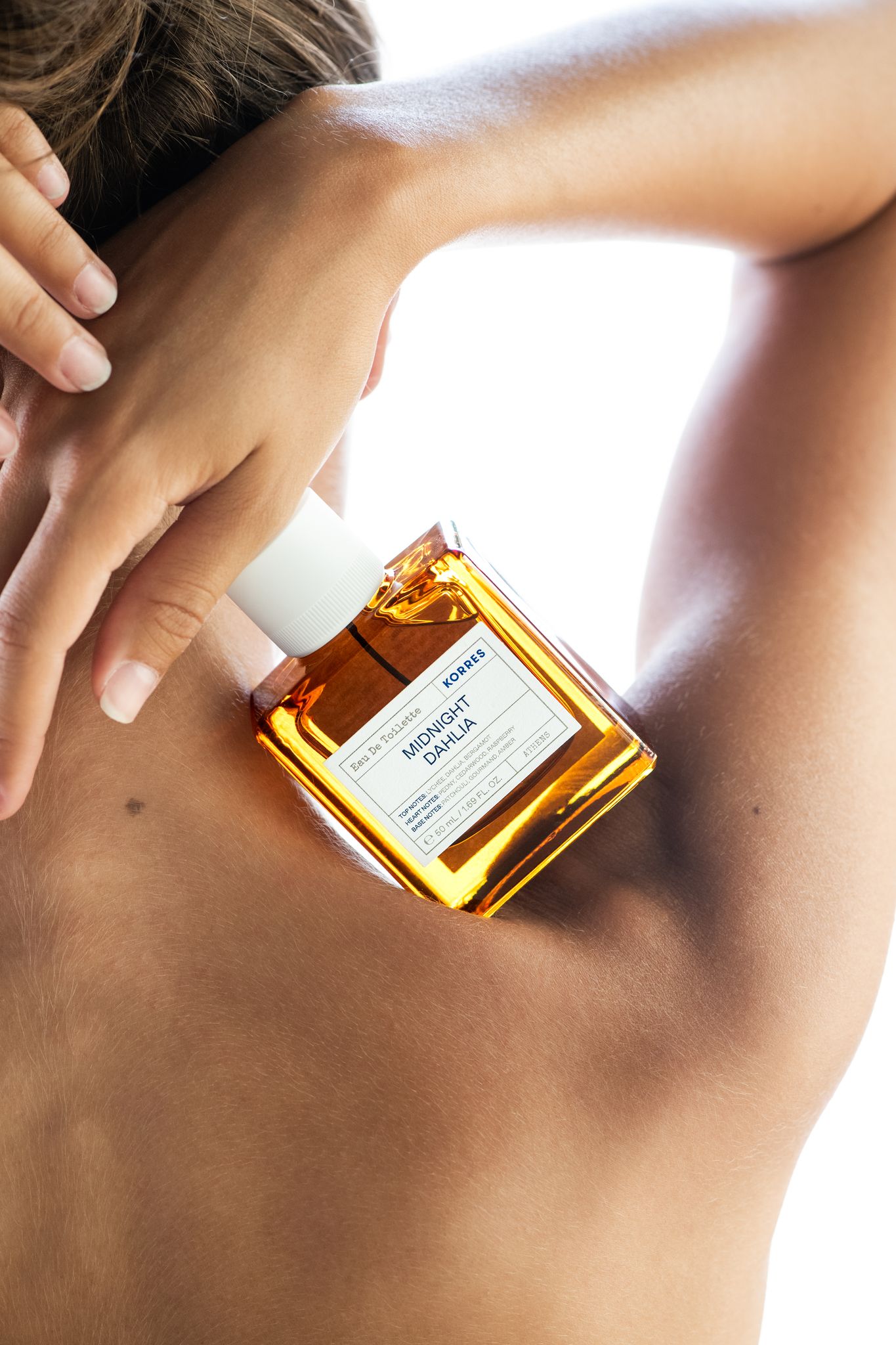 Complete Your Routine
Discover an effortless, healthy Greek glow with this simple, natural skincare routine of best sellers.
Greek Yoghurt Foaming Cream Cleanser
The best-selling, Mediterranean superfood cream cleanser formulated with pre and probiotic rich real Greek Yoghurt, that leaves skin pure and nourished in one cleanse.
See The Full Story

>
Greek Yoghurt Nourishing Probiotic Gel-Cream
The ultimate Mediterranean superfood probiotic gel-cream with pre and probiotic rich Greek yoghurt plus time released hydration to keep your skin dewy and hydrated all day.
See The Full Story

>
All KORRES products are sourced ethically in Greece
Eco-friendly Manufacturing
Support 1000+ Farmer Families
500+ Efficacy and Safety Tests Per Product
Petroleum Derived Mineral Oils
View Our Process

>