Seed to Skin and Back: Clean + Safe Formulas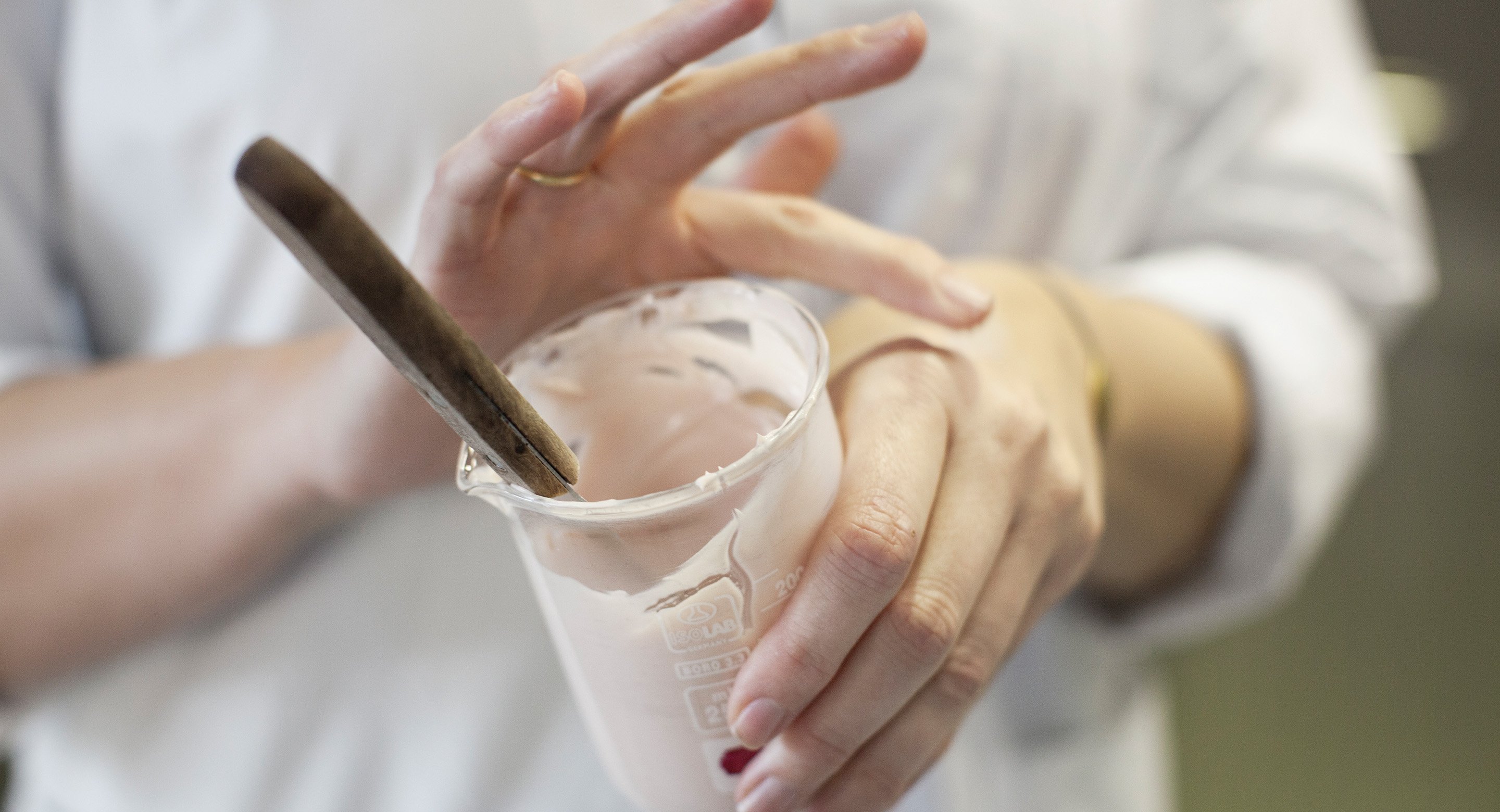 90% Organic Plant Material. 100% Greek Natural Beauty.
Guided by nature and perfected by science. This is our creed, our motto, our driving ethos for research, development, and product creation. We are scientists, engineers, and scholars of the natural world. We search our homeland of Greece to find only the best nature can offer and transform them in to pure, clean formulas for every skin type and concern. Greek Natural Beauty has always been clean, safe, and cruelty-free. We've used this as our North Star since opening in 1996, dedicating ourselves to transform natural wonders into clean formulas with integrity.
Water is the base of all beauty products, and we purify our own water on site. The resulting pharmaceutical-grade water unlocks the power of our active ingredients to create the most effective and transformative formulas with the fewest possible preservatives, that are safe and cruelty free.
We collaborate with over 15 different academic research institutions and universities to conduct ground-breaking research into the power of plants.
We hold 2 ingredient patents for discovered ingredients in Greece, which have been added in the International Nomenclature of Cosmetic Ingredients.
Our female-led R+D team develops a formula, tests it once, and then tests it 499 more times to ensure safety and efficacy. We never test on animals—ever.
We purify our water to 5x pharmaceutical standards.
Neither the ingredients nor the products have ever been tested on animals, and the companies involved have not harmed or slaughtered any animals. The brand has a cruelty-free certification from globally recognizable organizations (ie. PETA)
Our products deliver real results, for real concerns, without harmful ingredients.
We craft our clean formulas thoughtfully, never making you choose between purity and performance.
"We started 25 years ago, when 'naturals' was not even a trend, and our suppliers were striving to support us in the development of our formulas. With an always-in-progress black-list of more than 1,500 ingredients, we are continuously committed to developing natural, effective, clean, safe formulas." – Chryssoula Stammatogianni, Head of R+D formulation
Play with Sound
Play with Sound
Play with Sound